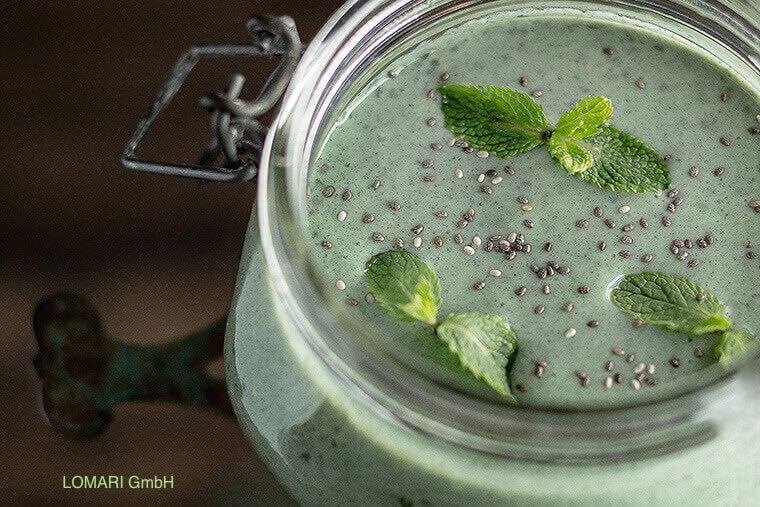 Banana Smothie with Spirulina
Do you want something sweet, cool and nutritious? If an ordinary ice cream seems to be quite simple, we have something better. If your kitchen accidently has a banana, a little yogurt, couple cups of milk, honey and a bit of cinnamon – you have all for our banana smoothie.
But if you don't want a banal smoothie, but something very original (to surprise his or her by culinary talents), do not be lazy and buy some spirulina powder. Believe me, it will make your delicious cocktail unreal! And spirulina is the best way, if you urgently need a large amount of energy and strength.
Unlike energy drink, it operates completely harmless and charges you this vigor for the whole evening. And in combination with banana smoothie is simply the energy bomb.
But it's all words, because you're here looking for a recipe? Learn how to make a smoothie with banana and spirulina in the detailed instructions. You should be prepared, it's going to be tasty.
Prep time 10 mins Cook time 5 mins Total time 15 mins
Recipe type: Drinks
Ingredients:
1 рс. Banana
1 ½ tsp Spirulina powder
1 ½ cups Milk (you can use almond)
1 tsp Honey
½ cup Yogurt
1 tsp Cinnamon
Ice, if necessary
Instructions
Mix all the ingredients in a blender.